St Martin or St Maarten: Which is better?

Saint martin and St. Maarten is one Caribbean island that share a border, each offering its own unique experience. If you're looking for the ultimate beach destination with plenty of food, drink, and nightlife options, both St Martin and St Maarten fit the bill. In this blog post, we'll compare these two destinations to help you decide which one is better suited for your next vacation.
Overview of St Martin and St Maarten
St Martin and St Maarten are two halves of the same island, each with its unique charm. The island is known for its beautiful beaches and crystal-clear waters, making it a top beach destination in the Caribbean. Whether you want to surf, swim, or just relax on the sand, there's a perfect beach waiting for you.
Geographically located between the Atlantic Ocean and the Caribbean Sea, this tiny island has an interesting history and vibrant culture influenced by Dutch, French, and African traditions. You can explore museums dedicated to local art or visit historical landmarks that tell tales about colonialism. Plan your trip now to experience all that St Martin/St Maarten has to offer!
Geography and Location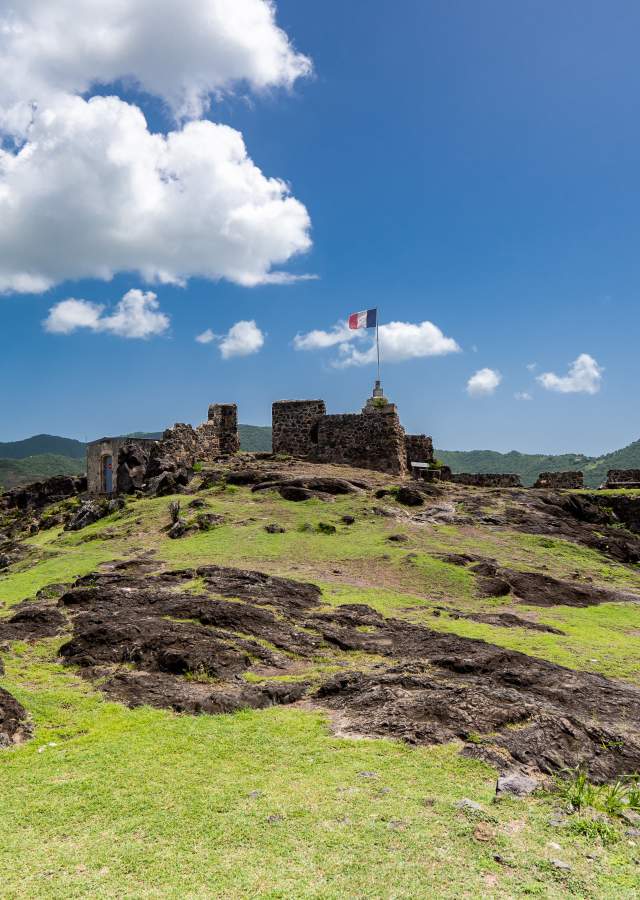 St Martin, the ultimate beach destination, is an island located in the Caribbean Sea. The island is divided into two parts: the French side and the Dutch side.
Both sides have beautiful beaches such as Orient Beach on the French side and Mullet Bay Beach on the Dutch side.
Aside from its picturesque beaches, St Maarten boasts numerous attractions that cater to varied interests, such as Maho Beach, which offers a unique view of planes taking off and landing at Princess Juliana International Airport. It's important to note that while both sides offer different experiences due to their cultural influences, they are easily accessible by car or taxi, making it convenient for travelers who want to explore both areas during their trip.
History and Culture
The colonial history of St Martin/St Maarten is as rich and diverse as its culture. The island was once a battleground for European powers who fought over its strategic location in the Caribbean Sea. Today, visitors can still see remnants of this history through the architecture and landmarks scattered throughout the island.
In addition to its fascinating history, St Martin/St Maarten is also known for its delicious cuisine and local dishes. Some must-try dishes include conch fritters, Johnny cakes, salt fish, and rice and peas. For those looking to explore more of the island's cultural offerings, there are several art galleries, museums, and cultural events that showcase the talent of local artists.
Whether you prefer lounging on pristine beaches or diving into a vibrant cultural scene, St Martin/St Maarten has something for everyone. So why wait? Book your vacation package today!
Beaches
St Martin and St Maarten boast some of the most beautiful Caribbean beaches, making it hard to choose between them. On the French side of the island, Orient Beach is a popular spot for water sports like windsurfing and paddleboarding. While on the Dutch side, Maho Beach offers stunning views of airplanes landing at Princess Juliana International Airport. No matter which beach you choose, crystal-clear waters and white sand are guaranteed.
Aside from basking under palm trees or swimming in turquoise waters, visitors can also explore the underwater world by snorkeling or scuba diving around shipwrecks off the coast of Great Bay Beach on St Maarten's southern shore. For those seeking adventure on land, Mullet Bay Beach offers horseback riding along its picturesque shores. With a range of options available, both sides of this island paradise offer unforgettable experiences for travelers seeking sun-soaked fun on their next vacation.
Top Beaches on St Martin
If you're looking for a lively atmosphere and an array of water sports activities, Orient Bay is the place to be. As one of the most popular beaches on St Martin, it is always buzzing with excitement and energy. You can join in on jet skiing or parasailing adventures or simply relax under an umbrella with a cold drink in hand.
For an unforgettable experience, head over to Maho Beach, known for its proximity to the airport. Here, visitors can watch planes take off and land right above their heads as they soak up the sun on the sandy beach. It's a truly unique experience that you won't find anywhere else.
If seclusion and privacy are what you seek, Friar's Bay is the perfect escape from the hustle and bustle. This serene beach boasts crystal-clear waters, ideal for swimming or snorkeling, while the lush greenery provides ample shade during hot summer days.


Top Beaches on St Maarten
Mullet Bay Beach: A picture-perfect beach with crystal-clear waters and soft white sand.
Great Bay Beach: Offers stunning views of the cruise ships docked nearby, located in Philipsburg.
Simpson Bay Beach: Ideal for swimming or lounging under an umbrella while enjoying delightful ocean views.
St Maarten is a premier destination for those seeking idyllic beaches. Among the many options available, Mullet Bay Beach stands out as one of the most picturesque destinations on this beautiful island. Here, you can enjoy crystal-clear water and powdery white sand that will make your time spent here memorable. If you're looking for a more urbanized location, head to Great Bay Beach in Philipsburg, where you'll be surrounded by other tourists and locals alike. Alternatively, if peaceful relaxation is what you seek, then Simpson Bay should definitely be on your list!
Beach Activities
Looking for some fun in the sun? St Martin and St Maarten offer a plethora of beach activities to keep visitors entertained throughout their stay. Whether you prefer adrenaline-pumping water sports like jet skiing, parasailing, and paddleboarding, or would rather kick back with a refreshing drink at one of the many beach bars dotting both islands' coastlines, there's something for everyone.
For those who want to explore underwater marvels, snorkeling and diving are must-try experiences on either island. The turquoise blue waters surrounding both islands boast vibrant coral reefs teeming with diverse fish species waiting to be discovered. So grab your gear and get ready for an unforgettable adventure under the sea!
Food and Drink
Local Delicacies
Indulge in the unique and flavorful cuisine of St Martin during your beach vacation. From succulent seafood dishes like crayfish stew to savory rice and peas, the island's cuisine reflects a fusion of French, African, and Caribbean flavors. Here are some local delicacies you should try:

Beachside Dining
In addition to savoring the local delicacies, you can enjoy beachside dining at various restaurants and beach bars scattered along the shores of Saint martin and St. Maarten. Here are a few recommendations:
These are just a few options, and there are many more beachside dining establishments to explore during your visit to St Martin and St Maarten. Whether you prefer fine dining or casual beach bars, you'll find a variety of culinary delights to satisfy your taste buds.
Conclusion
St Martin and St Maarten offer a beach lover's paradise with their stunning coastlines, crystal-clear waters, and vibrant beach culture. From the lively atmosphere of Orient Bay to the unique experience of Maho Beach, there are beaches to suit every preference. You can engage in thrilling water sports, explore underwater wonders, or simply relax and soak up the sun.
The local cuisine adds another layer of enjoyment to your beach vacation, with a fusion of flavors and dishes that reflect the island's cultural heritage. Don't miss the opportunity to indulge in fresh seafood, unique delicacies, and beachside dining experiences.
Whether you're seeking adventure, relaxation, or culinary delights, St Martin and St Maarten have it all